Passion. Purpose. Values.
Strength & Stability
Strong Balance Sheet & Financial Flexibility
Premiere Team of Professionals
Helping people plan for financial security, meet their retirement goals, and protect wealth across generations.
You want the confidence that the company you choose has the financial strength to fulfill its obligations to you and your clients now and in the future.
More than 4,400 financial professionals in over 1,100 registered offices nationwide provide strategies to help clients
Teamwork
Two are better than one. We are partners. A team will always outperform an individual. We seek ways for everyone to win.
High Trust
We are always trustworthy & dependable. We do what we say. We are worthy of the reliance of others.
Service to Others
We believe in servant leadership by putting others interests first. We see the best in others even when they do not. We are committed to exceptional client outcomes.
Humbly Confident
We always try to be gracious, humble and real. We are confident in our ability to add value. We express appreciation to clients, each other, and our business partners at every opportunity.
Unwavering loyality
We are loyal to our clients, our cause, each other and our Firm. We avoid chasing shiny objects.
Responsible Mindset
We always maintain a positive mindset. No excuses, high performance. We do not blame, and we own our response to circumstances.
1859
-
Henry B. Hyde founds the Equitable Life Assurance Society of the United States.

1927
-
EQ Managers co-found the American College of Life Underwriters (now the American College of Financial Services) and establish the designation Chartered Life Underwriter (CLU).

1940
-
During WWII, Equitable waives the prohibition against payments of death benefits for policyholders in battle – nearly 3,400 claims.

1970s
-
The Equitable pioneers variable life products and markets its first variable annuity product.

1992
-
AXA makes initial investment in The Equitable following demutualization.

2001
-
AXA Equitable pledges over $10 million for 9/11 disaster relief as a founding donor of the Families of Freedom 2 fund.

2004
-
AXA Equitable acquires the MONY Group to enhance distribution reach and product portfolio.

2010
-
AXA Equitable launches Structured Capital Strategies, the first-ever buffered annuity.

2018
-
EQH lists on the New York Stock Exchange.

2018
-
AXA Equitable acquires our millionth customer in Group Retirement.

2021
-
We are Equitable.
‹
›
Inclusion
We embrace the diversity of our teams and welcome every employee and advisor to be their unique self.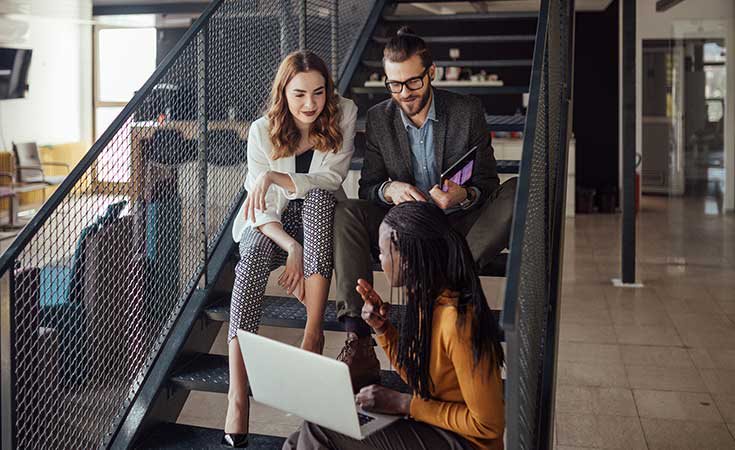 Professional excellence
With a passion for our business, our employees are shaping our culture and our communities to reflect the best of who we are and the company we aspire to be.
Continuous learning
We offer rich experiences for employees to grow, to develop new skills and bring new ideas to the table.
Our Culture
We provide a positive, productive, entrepreneurial, and collaborative sales environment for our team members – we are a family who cares about each other personally and professionally.
Our Team
As Financial Professionals and active members of their community, our Advisors are dedicated to helping individuals and businesses build their financial futures. To stay on top of their field and develop professional skills, our Advisors regularly attend industry training and certification programs.
Education, experience, and professional affiliations have fostered our Advisors' practical approach to offering financial services and advice to their clients. Maintaining a strong sense of community and a solid professional foundation are especially important to our Advisors.